Window Installation Service - Replacement Windows in Cleveland, Ohio Made Easy
Finally a local window company that makes replacing your windows easy. We're affordably priced and sell top rated Energy Star windows with the "Most Efficient" certification. Simply send us your project information and we'll get you a quote the same day.

Our Company is Different. Here's how.

Same day quotes


No in-home sales neccessary


"Most Efficient" Energy Star 

Deal directly with the owner


Warranty that is 100% transferable


Excellent customer reviews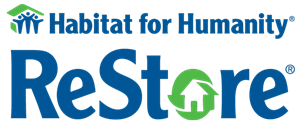 Pay After Completed Installation
Most window companies want a deposit up front. You will never pay us any amount until after you've inspected your completed window installation. When you're satisfied, we're satisfied. It's a refreshing take on the old way of doing things, and we're happy to provide it every customer.
Same Day Window Quotes in Cleveland Ohio
EZ Window Solutions offers you a low pressure buying experience without the need to enter your home. All it takes is a short but informed phone conversation to discuss your window project. Once we have the necessary information we will send you a guaranteed price quote within 24 hours. 
Your lifetime warranty is second to none and FULLY transferable. That means that you can use your warranty as a selling tool for your home and is transferred at no cost. Most companies will charge to change the name on the policy. A warranty with no gimmicks is part of our commitment to you.
We go at your pace and on your own terms. Once we email your quote, we will give you a follow up call to answer any questions. Want to think it over? No problem. We won't ever pressure you which is a common sales tactic among many traditional window companies.
A Personal Message to our Customers
We are committed to delivering a painless buying process and strive to provide an experience that allows you to research all of the options YOU want without the high pressure sales process. Wouldn't it be nice that someone listens to your questions and concerns without trying to SELL you? We listen and then outline your options without all of the smoke and mirrors commonly associated with window sales. Thank you for allowing us a chance to earn your business.



-OWNER-
Recent Completed Window Installations
Awesome service! Very professional.
Chris Hastings
2018-11-03T01:02:19+0000
Great experience and wonderful owner! Definitely recommend!
Debbie Harb
2018-09-19T03:17:50+0000
great experience overall.
Bill Elliott
2018-09-18T12:25:34+0000
The crew and the service were great! I highly recommend EZ Window Solutions!
Sheena Marie
2018-09-18T11:26:01+0000
I highly recommend them. No hard sell, fair prices, great service!
Lisa Van Sickle Lentz
2018-09-17T16:33:31+0000
Great customer services and experience.
Bojan Bobas
2018-09-16T01:04:04+0000
Dan and his crew did a great job. He was communicative, honest and delivered on everything he said they would, even under time constraints. I'd recommend him to anyone that is in the market for windows.
Timothy Patterson
2018-09-15T23:25:03+0000
Excellent customer service, not pushy they listen to your needs and deliver on promise and commitment
Tina Maria
2018-09-15T16:26:14+0000
I don't normally make recommendations but in the case of EZ Window Solutions I feel compelled to do so. This company goes out of its way to deliver the excellence in every way imaginable: product, time, service and open communication! Will never buy my windows elsewhere! 👌🏻👍🏻
Monika De
2018-09-15T12:23:29+0000
EZ Windows delivered as promised from start to finish. Dan put me at ease and explained every part of the process. The install team was was courteous and respectful of my home. I would recommend them to anyone.
Heather Zezena-Polomsky
2018-09-15T00:13:37+0000


Products that are recognized as the Most Efficient of ENERGY STAR in 2018 meets rigorous energy efficiency performance levels set in the US. Our CompositWood® windows have been awarded the ENERGY STAR Most Efficient mark for 2018.
Window Installation Service - Northeast Ohio's Preferred Choice
Highly Reviewed Window Company in Greater Cleveland

Affordable Installers Based in Your Community

Top Rated Vinyl and Composite Windows for Residential Properties
EZ Window Solutions doesn't have an expensive brick and mortar showroom. Ever see those window companies on Saturday mornings on TV standing in front of their massive new showrooms? Well someone has to pay for that right? We also don't have elaborate or expensive marketing programs. We simply offer the very best vinyl replacement windows in Northeast Ohio and hire the best installers. All at a very reasonable price. Replacing your windows doesn't have to be a complicated experience.
No Sales Team, Deal Directly with the Owner in Cleveland
EZ Window Solutions has no sales team. Most companies will send a sales person to your home for one reason, to put your through a high pressure sales process and get you to sign their contract. Dan will personally walk you through the process from start to finish. What you're quoted will never change. EZ Window Solutions in Cleveland makes your window buying experience easy. Why would you do it any other way?
Expert Window Replacement In Northeast Ohio