Our CompositWood Windows are Superior
Our CompositWood windows are manufactured with a blend of acrylic and polymer resins, creating a superior, solid core, super durable material that far exceeds wood "engineered composite" windows. We fuse "SuperCap" surface technology to the core materials during extrusion.
Hands down, CompositWood is easily the best you can buy for your money. You get all the benefits of quality wood windows without the common issues associated with wood windows.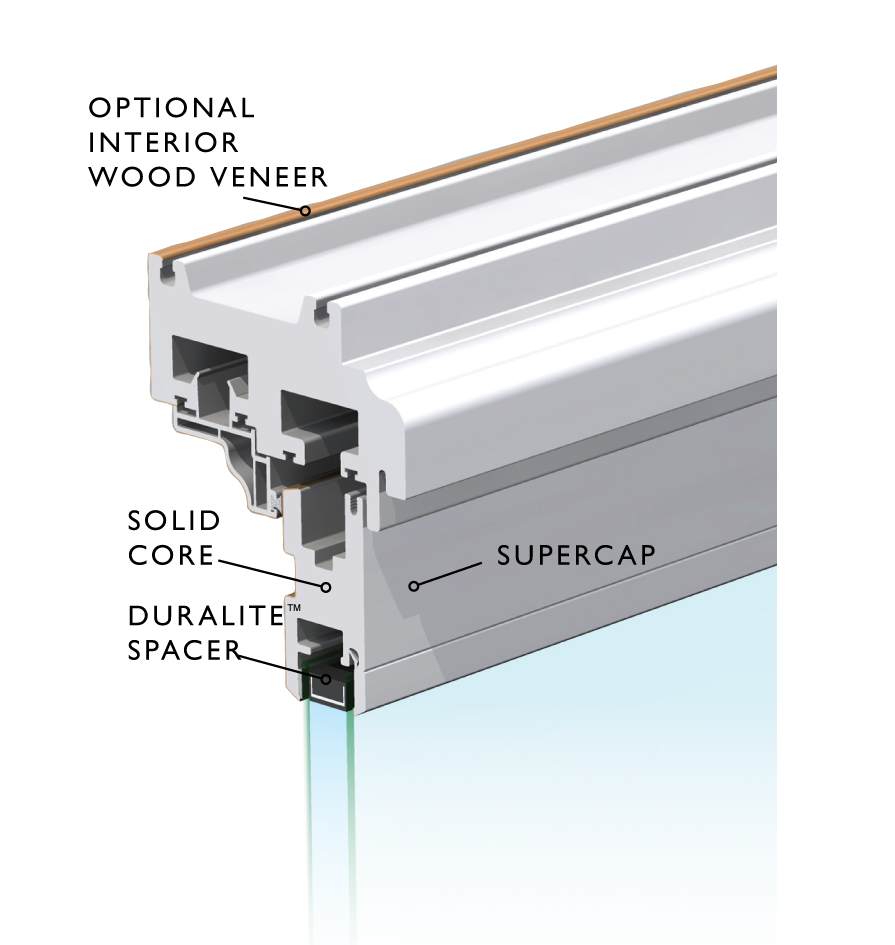 SuperCap is permanent pre-finished surface technology with nearly 5 years of extreme exposure in the hottest areas of the country, Arizona and Florida. Looking for a maintenance free window solution? SuperCap is your answer to maintenance free windows with a lifetime of durability and maintenance free benefits.
Your windows and doors will look, even as they age over time. Be confident by owning a window that has superior thermal performance and capable of enduring even the harshest weather conditions.
COMFORT, DURABILITY, and ADVANCED TECHNOLOGY
You already know about CompositWood superior performance. Now couple it with best performing glass options and you have superior insulation when compared to fiberglass, wood or aluminum. Add in high performance glazing and your energy savings are optimal.
Better than aluminum, fiberglass, vinyl and wood by reducing energy transfer
Save money on monthly heating and cooling $$$
Maximum savings with available high performance glass
Exceeds Energy Star energy performance standards
Equipped with several weather-strip paths for reduced air infiltration
Aesthetically  pleasing with classic wood design
High grade hardware for smooth and long lasting operation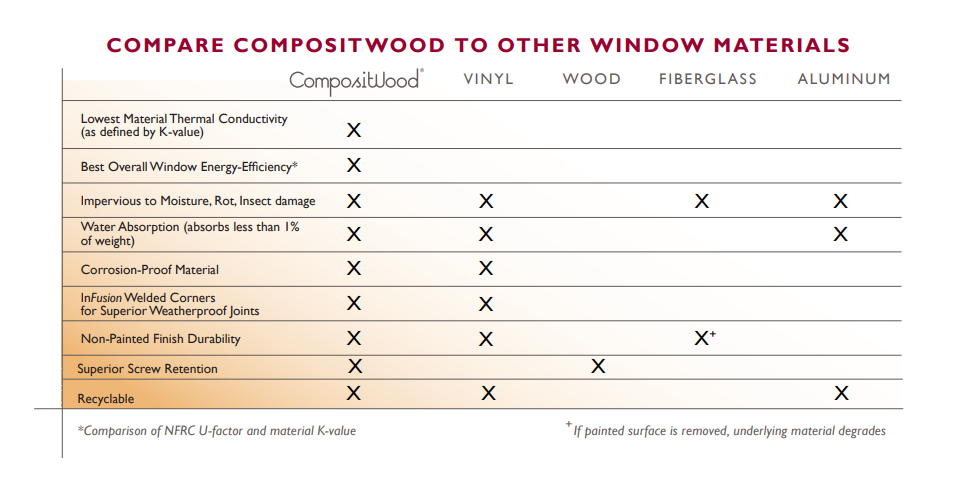 Our engineers have designed InFusion Welding which creates a master frame corner that is the strongest and couples with tenon sash design and old world mortise design. There is no mechanical fastening, nothing that can loosen or fail over time.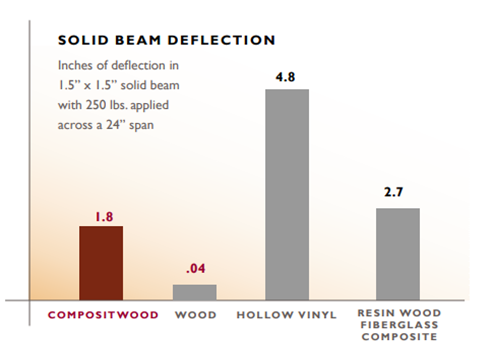 CompositWood is impervious to moisture preventing any rot or possibility of infestation from insects. Live near salt water? No worries. Our windows cannot be affected by salt air or corrosion making them a perfect choice for those near coastal waters.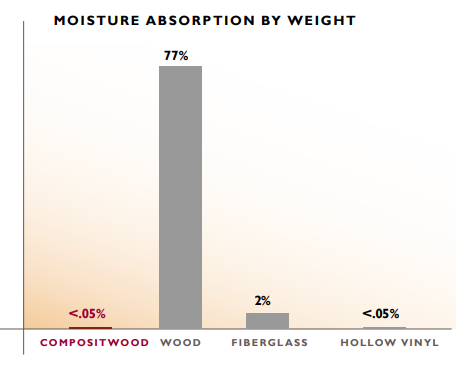 Leave all the common problems of wood windows behind you. CompositWood windows will not chip, peel, crack, or flake. They can stand up to any climate and far exceed minimum industry standards for heat resistance and structural integrity. Lab testing has shown that CompositWood is 2.7 times more rigid than PVC, and is 500% more secure than fiberglass when measured by screw retention. It also beats vinyl by 400%.