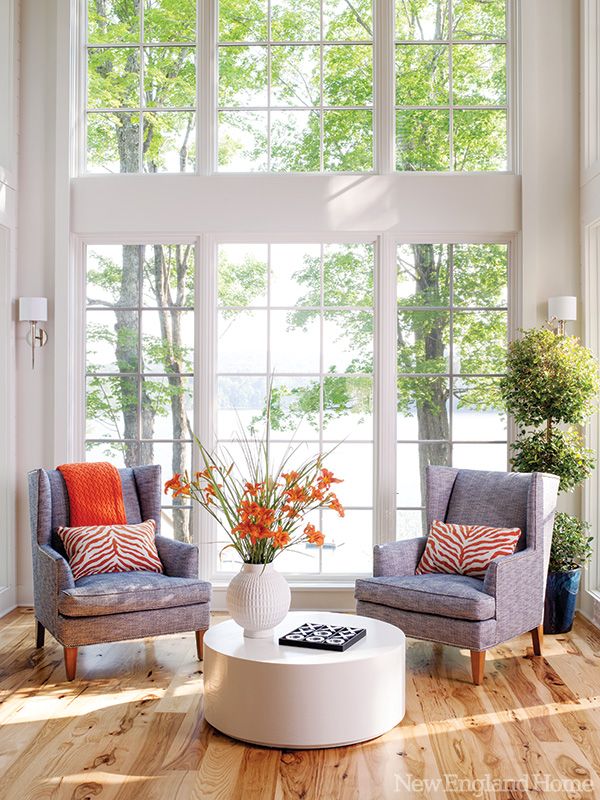 Choosing Windows That Compliment Your Home
How To Choose Cleveland Replacement Windows That Accent Your Home
One their own, patio doors are a splendid inclusion to any home, no matter how you look at it. You can also draw attention to these doors in your home by replacement windows that accent this style. Want to know how? Well that's exactly Why you're reading this. Before you dart your eyes further, we want to remind you that when it comes to your window replacement needs, EZ Window Solutions who are highly rated window replacement specialists of Cleveland are your go-to professionals. In the meantime why not check out these breathtaking window-and-door combination ideas?
How To Choose Replacement Window Sets
In order to get the most visual appeal for your home, you'll want to choose replacement windows that match and complement the existing features of your home, including patio doors. Below are some of the most common pairings for doors and windows for homes.
Hinged French Doors & Arched Transom Windows
First of all, when we talk about a transom, we are talking about the horizontal beam that separates the door from the window above it. Rectangular transom doors usually accompany French patio doors but in the case of this particular type, the arch of the semi-oval transom window is made to match precisely the angular segments of your French door. Arched transom windows should preferably extend across the length of your hinged French doors. In order for such to be achieved, you should check in with your window contractor concerning the measurements of the window-to-door ratio. Always make sure to hire a window contractor of good repute as arched windows are considered custom windows.
Sliding Patio Doors and Picture Windows
Combining picture windows with gliding patio doors offer a classic look regardless of the type of home. This sort of combination provides an open, clear and unhindered view of the scenery of your patio while shielding you from external elements.
Hinged French Doors And Double-Hung Windows
Combining hinged French doors with double-hung windows is a very special prospect in that it delivers a simple yet elegant outlook. One rule of thumb with this combination is to  have comfortable seats inside your home, directly beneath the double-hung windows. Doing so gives you the opportunity to enjoy and make the most out of your patios without ever having to step outside.
Whilst the aesthetic value of patio doors in no way diminishes without  combining them to any window style, it takes nothing away from you by seeking to enhance the design potential of your hinged French patio and sliding doors by having them paired with window styles that are equally astounding. Turn to EZ Window Solutions for window options as unique as yourself. We are a local window company that makes window replacement, as well as combinations easy for you. We're affordably priced and sell top rated Energy Star windows with the "Most Efficient" certification. Visit https://www.ezwindowsolutions.com/cleveland/ to simply send us your project information and we'll get you a quote the same day.
159 Crocker Park Boulevard #400 A
Westlake, OH 44145
(440)773-4396
Find Us On Social Media:
https://www.youtube.com/channel/UCDuVp87LS-oSDZRM6Qnkx6A/about
https://www.pinterest.com/ezwindowsolutions/